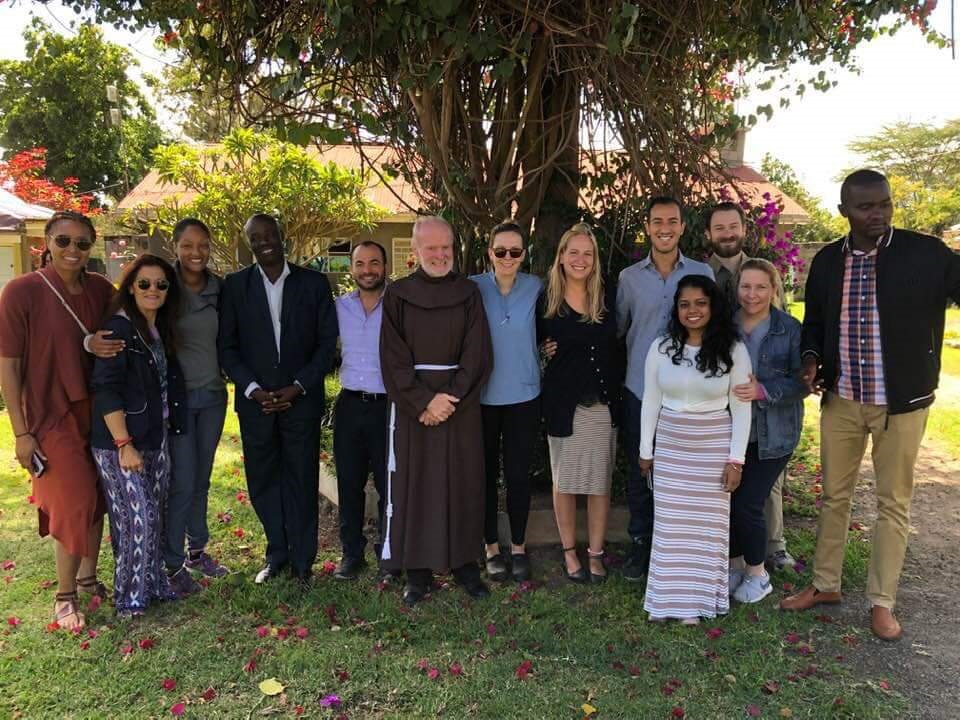 On August 21st five physicians from Jamaica Hospital's Family Medicine Department departed on a ten-day mission to Lare, Kenya as part of a coordinated medical effort.  The medical team was led by Dr. Kamica Lewis and Dr. Maria Perfetto-Tullo and also included three third-year residents,  Dr. Andrew Flowers, Dr. Melissa Bhikham and Dr. Colleen Hautzinger.
Lare is a small community located 4 ½ hours away from Nairobi, the capital of Kenya. The town does not have a hospital, only a small clinic, a medical assistant and a few midwives who provide care to the approximately 10,000 people who live in this area. The clinic is where people come to for most of their medical needs, but for more serious cases they must be transported by car or ambulance to the nearest hospital which is over an hour away.
In the short time that Jamaica Hospital's medical team was in Lare, they treated over 1,000 patients. Some of the medical care provided included wound care, OMT, suturing, laceration repair and management of chronic illnesses such as unstable HIV, seizure management, diabetes, hypertension and asthma. Dr. Lewis estimates that 35% of the cases they treated were ER worthy.
The opportunity to send our Family Medicine team was made possible by former Jamaica Hospital Medical Center Dental program graduate, Dr. Joseph Pantaleo, who organized the trip. Dr. Pantaleo and Dr. Lewis are both graduates of St. Francis Prep in Queens. The school is run by Franciscan Brothers. They have a sister school in Lare, Kenya and that is how this community was selected as a place to provide medical and dental care.
The team also provided educational classes to the students at the high school in Lare.  In addition to providing care to the people that they saw, they also helped to get the government of Kenya to fund the rebuilding of a medical clinic which has vastly improved the conditions for the medical providers.
Dr. Lewis finds this work very rewarding. She has participated in 12 overseas medical missions and intends to continue to increase the program. A Grand Rounds is being planned in the Fall to present the findings of the most recent trip.