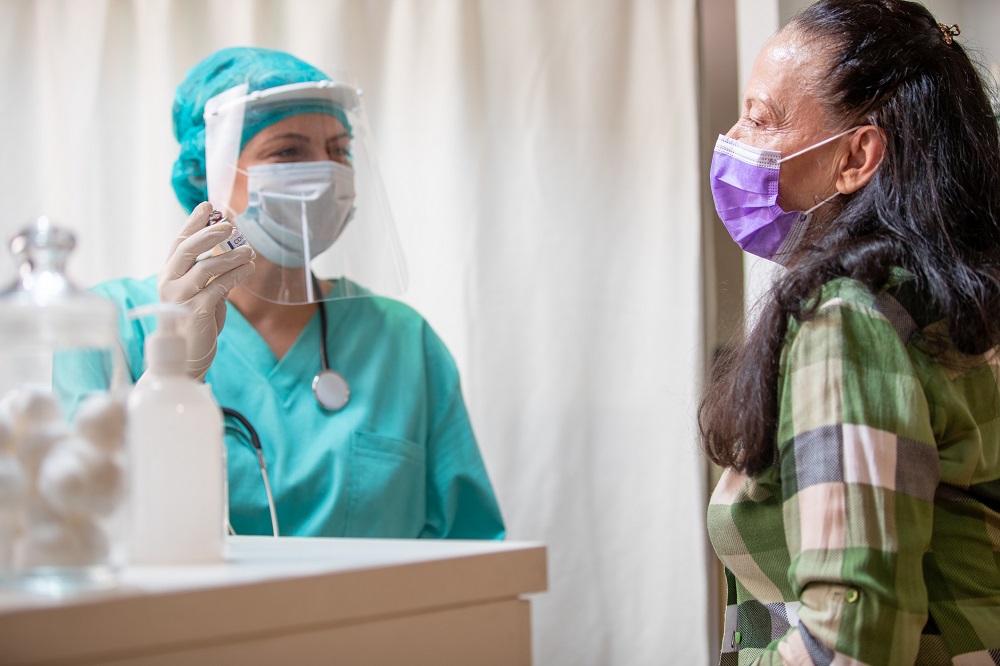 In response to the consistent decline in COVID-19 cases and admissions, New York City has begun to strategically reopen businesses and facilities.
As our City moves forward, The MediSys Health Network has reopened several healthcare services to meet the needs of patients. This includes among others, the Wound Care Center at Flushing Hospital and the Ophthalmology Department at Jamaica Hospital; as well as the Psychiatry Departments, Radiology, Women's Health, Outpatient Rehabilitation and Ambulatory Care Centers at both hospitals.  The Network will also resume elective surgeries, as the order to halt these types of procedures was recently lifted in all five boroughs by Governor Andrew Cuomo.
In preparation for the reopening of services, MediSys has implemented strict safety measures in accordance with CDC guidelines to protect the health of patients, visitors and employees. Safeguards include offering patients the option of pre-registering remotely to avoid spending unnecessary time in waiting areas, limiting appointment schedules to avoid overcrowding, screening all patients upon arrival for COVID-19  symptoms, frequently sanitizing areas and requiring patients and hospital staff to wear appropriate PPE.
In addition to implementing the preceding initiatives, the MediSys Health Network is aiming to address many of the fears patients may have about seeking non-emergent care. This is being achieved by encouraging employees to inform patients about policies put in place to protect their health, and emphasizing "safety" in messaging shared across each hospital's websites, newsletters and social media platforms.
Although the COVID-19 pandemic has changed the way the hospital industry delivers healthcare services, the MediSys Health Network embraces what can potentially be the 'new normal' with great confidence.  As the Network progresses, our focus on providing the highest quality patient care will always remain constant. It is this philosophy that has helped our hospitals to successfully overcome challenges and continue to be trusted healthcare institutions in their communities.