Submitted by: Laura Wang, RD, CDN, CLC Women's Health Dietitian, Flushing Hospital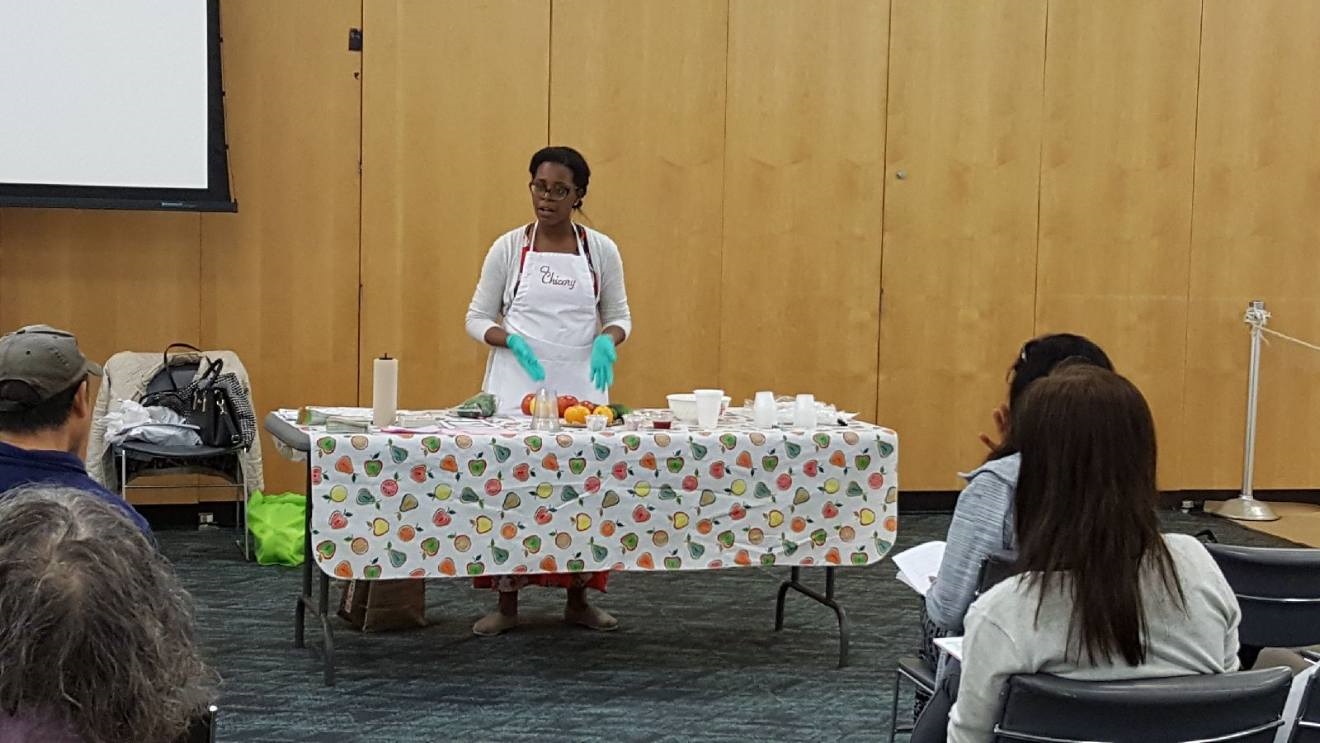 Flushing Hospital Medical Center's Food & Nutrition Department was a recipient of the first Green Your Cuisine grant from The Fund for Public Health in New York City.
The grant was created to encourage healthy eating through nutrition education and cooking demonstrations.
The hospital earned the grant as a result of its hard work in implementing many community outreach initiatives which include a series of seminars and workshops.
These events were held at local libraries, schools and various community centers throughout Flushing and Corona. Flushing Hospital Registered Dietitians Marsha Sommervil and Laura Wang educated the community about ways to incorporate fresh fruits and vegetables into their daily diet.  Cooking demonstrations were also conducted where participants learned how to prepare healthy and delicious meals.
During each event, guests received Health Bucks which are $2 vouchers that can be used at New York City Green Markets to buy fresh fruits and vegetables. The vouchers are a provision of the Green Your Cuisine grant.
The Food and Nutrition Department's workshops have been widely successful. Participants have shown great appreciation for what they learned and have verbalized that they now have the knowledge needed to make healthy eating a part of their daily routines.