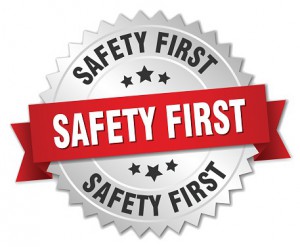 Jamaica and Flushing Hospital Medical Center are two of the busiest hospitals in Queens. Each year hundreds of thousands of people depend on the services of the hospitals for their healthcare needs.  As highly-utilized institutions, the daily operations as well as patient and staff safety, are high priorities.
To ensure the safety of everyone who visits or works at each of the hospitals, Safety Huddles were initiated in the spring of 2015 at Flushing Hospital and summer that same year at Jamaica Hospital. Every morning at 10:00 am leadership from across both hospitals convene at their respective campuses to identify and address issues that could potentially have an impact on the day to day workings of each facility. At each meeting, there is a roll call during which each department reports on issues, either from the previous 24hours or that are anticipated to occur.
The Safety Huddles have proven to be very beneficial and a great success, as it keeps employees informed of safety issues and procedures. This heightened awareness will also help to decrease the number of safety-related incidents that occur at Flushing and Jamaica Hospital.
Each hospital's focus on safety reinforces their commitment to continuing to become a high-reliability organization.
For more hospital events, highlights, health and  fitness tips, visit us on 
Facebook.com/JamaicaHospital  or Facebook.com/Flushing Hospital 
and follow us on Twitter @JamaicaHospital or @FHMC_NYC