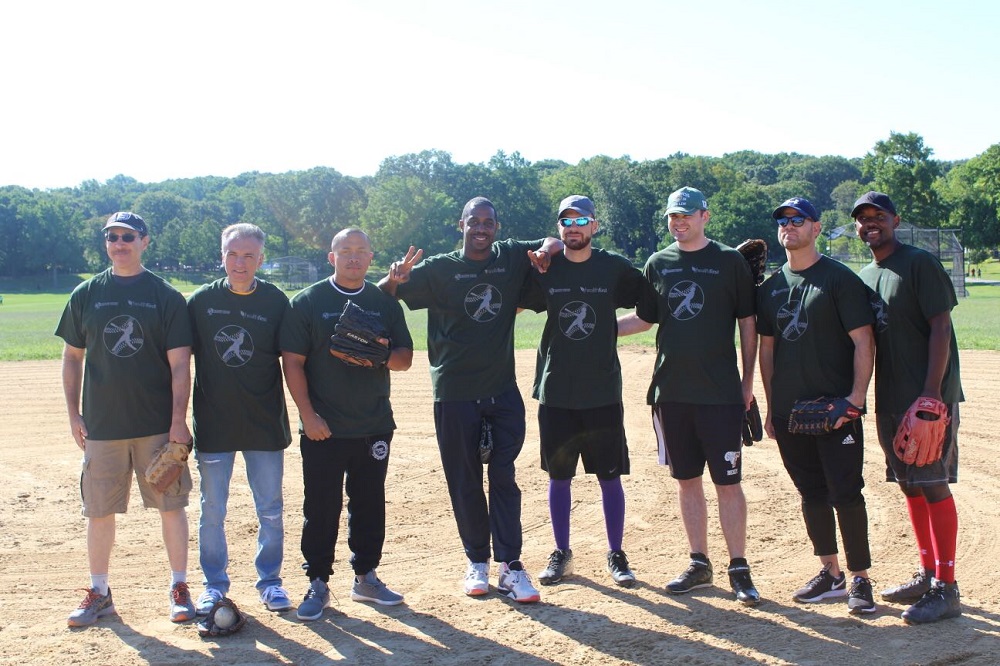 Flushing Hospital Medical Center (FHMC) employees hit another grand slam last month, at their Third Annual Softball Tournament and Family Day.
Employees from  Flushing Hospital participated in playing ball, volunteering, cheerleading or just being a spectator. Teams of players from Jamaica Hospital Medical Center and Healthfirst also participated in the day's activities.
The event took place at Cunningham Park where employees and their families were treated to a delicious BBQ,  home-cooked specialties, face painting, balloons and healthy snacks.
"I take great pride in organizing this event.  It's getting bigger and better each year. This year, even the weather cooperated! Coming together as a team is a true moral builder." stated Rob Arbitello, the event organizer.
FHMC leaders Bruce Flanz; President and CEO, Robert Levine; VP and COO, and Catherine Ferrari; Administrator, were, as always,  on hand to watch the game and encourage the teams, They joined employees' family members in cheering for every run scored.
"I want to thank our hospital's Administration for their support. Knowing they were on the sidelines really meant a lot.  The event takes time to prepare, but it is a labor of love." stated Rob Arbitello. "Healthfirst is a true partner in this event and they are this year's Champs!"
The Third Annual Softball Tournament and Family Day was an even bigger success than last year's tournament.  The hospital is looking forward to the 2020 gathering and games.